Montana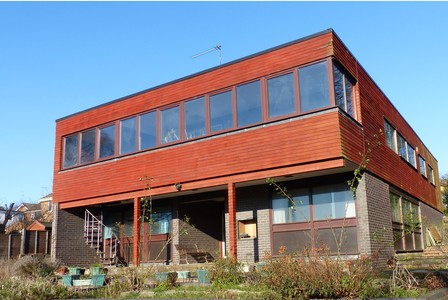 The house, which is in Boscobel Road, was so unusual that it caught the attention of the Daily Mail and it was named the publication's House of the Year in 1967, in a competition it ran in conjunction with its Ideal Home Show.
Montana was designed in 1966 by a local architect, Ronald Smith. It was built in the Canadian style - on a slope with the top floor at road level and the lower floor below ground.  It includes a number of original features including a Parana Pine interior, Canadian-style period picture windows and a unique exterior spiral staircase connecting the garden of the house to the first floor. As well as its award winning design, the house is set it picturesque surrounding alongside Red House Park, overlooking the lake
Having been built in 1966, it was owned by the same family since 1967, and they have hardly changed a thing,it was put up for auction in March 2016 by Pennycuick Collins.
Associated Articles: