Piercy Aqueduct
The Piercy Viaduct
The Tame Valley canal was opened in 1844. Originating at Salford Junction the canal enters Great Barr passing over the Piercy aquaduct across the Old Walsall Road, one of two aquaducts in the area, the other being theSpouthouse aquaduct over Spouthouse Lane.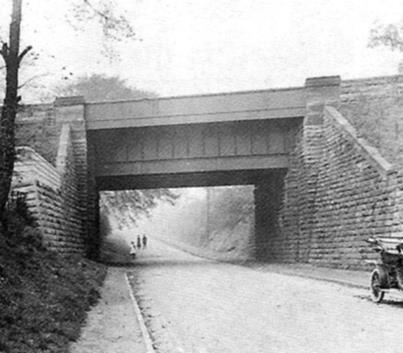 Mr. Piercy's dwelling was Tame Valley House, opposite Hamstead Mill, between Hamstead Road and the railway. The office block now near this position carries the same name.
A cutting near Piercy Aqueduct passes through exposed sandstone that is over 200 million years old and a section is still visible.