Post Offices
Post Offices
Post offices form the basis of traditional written communications. There have been a number of Post Offices serving the area.
1861
The 1861 census shows Aaron Insley, 57, as sub-postmaster at 97 Birmingham Road (Turnpike Road).


Great Barr Sub Post Office
The 1911 census shows Thomas Richards (age 83) as the Post Master living with his wife Mary (age 84). Also shown is their grand-daughter Lucy Richards (age 24) whos occupation was shown as 'Assisting in Post Office'.
In the 1920's the Post Office was in a front room of a house in Newton Road,opposite to its current position. It contained the only public phone in Great Barr.
In the 1930's the new Post Office was built with a telephone box outside.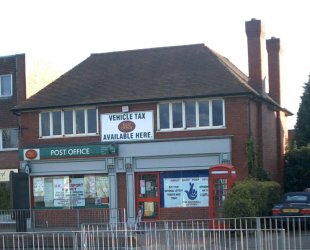 The Post Office closed on 22nd August 2009, re-opening in the new building next door on 24th August 2009. 
Birmingham Road
"Spar" This was located near to St Margarets School and was closed 2005
Bowstoke Road Post Office
- 268 Newton Road, Great Barr West Midlands B43 6QT, originally in Bowstoke Road has moved into the general store on corner of Newton Road
Hamstead Post Office

,

The original Post Office was in "Post Office Row" on the Old Walsall Road just below the viaduct.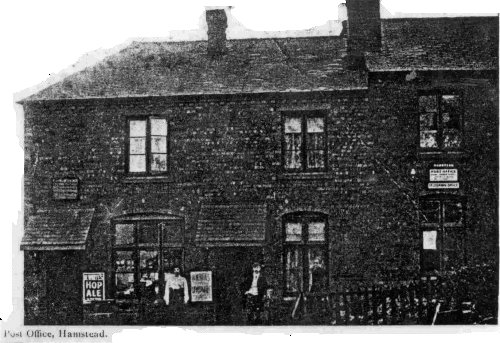 1 Railway Terrace, Birmingham, West Midlands, B42 1NR (to 28th January 2016)
The Post Office was moved on January 28th 2016 into the Bargain Booze newsagents in old Walsall Road.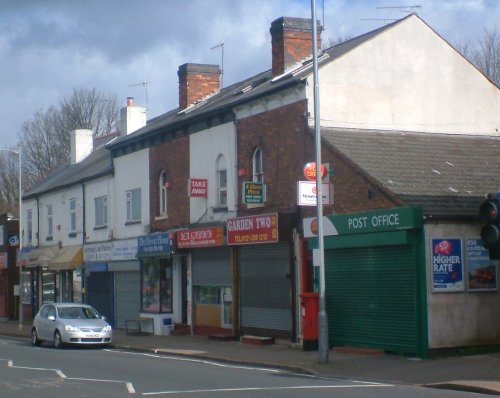 36 Old Walsall Road (January 29th 2016-)
The Post Office moved form Railway Terrace and the shop became named Hamstead Conveniece Store.


Queslett/Beacon
4 Beacon Road, Great Barr, BIRMINGHAM B43 7BP, moved into existing Beacon News at 10  Beacon Road Beacon News ion March 20th 2015
Pheasey Post Office
921 Queslett Rd, Birmingham B43 7DT In McColls newsagents