227-235 Newton Road, B43 6HN
The site consisted of two bungalows and a row of shops. The small shops were empty by November 2007. New concrete forecourt has been laid and shops were re-built. New shops were all open by Mid-July 2008.
A new supermarket shop was built and opened in October 2013 and includes a small shop at the roadside which is currently a florist.
The existing shops were demolished by December 2013 to make car parking for the new shop and the new Rajab resturant built on the site of two bungalows at the end. The Rajab restaurant opened on 14th December 2013. It was closed for some time following an incident when the probery was damaged by a vehicle. It later opened as a Cafe
Original Row of Shops (-2013)
 
227 Newton Road
Fireworks Shop (October 2009)
Expressions, hairdresser (10th July 2008-)
Gills - Farm produce (open c.15th March 2008), moved to 233
Paint and decorating supplies (-2007)
Euro Start Batteries Ltd, - Batteries
JD King - Glass and Glazing
229 Newton Road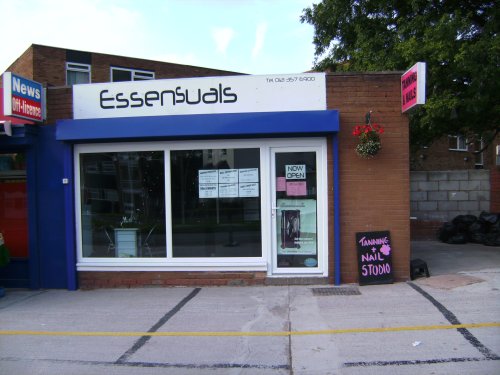 Essensuals, nail and beauty (April 2008-)
Dove - Furniture Shop (-2007)
231-3 Newton Road
Gills Booze and News (May 2008?-)
231 Newton Road
incorporated with 235 as off-licence
Rosie's Flowers and Cards - (11th June 2005 - 2007)
Furniture Shop (-2005)
233 Newton Road
PR Edmunds - Bathrooms (-2007)
235 Newton Road