Lunar Society Moonstones
Lunar Society Moonstones
The Moonstones are a set of eight carved memorials to various members of the Lunar Society. Made in 1998, they can be viewed in the grounds of the Asda supermarket in Great Barr, Birmingham, England. They are visible from the road, when driving up Queslett Road from the Old Horns roundabout toward the Scott Arms.
Working from Aldridge Road round to Queslett Road, they depict eight members of the Society:
apologies for the picture qualities but getting the right light is difficult here and new photos will be taken soon.
photo tba

Josiah Wedgwood: Portrait & three women from a Jasper ware design
Erasmus Darwin Portrait & design for Horizontal Windmill
Samuel Galton: Colour Wheel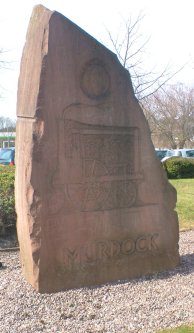 William Murdock: Steam road locomotive
photo tba
Matthew Boulton: Medal with his portrait
James Watt: Portrait & steam engine
Joseph Priestley: Laboratory equipment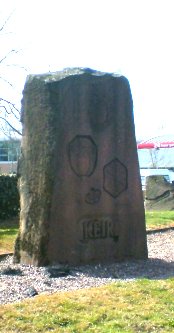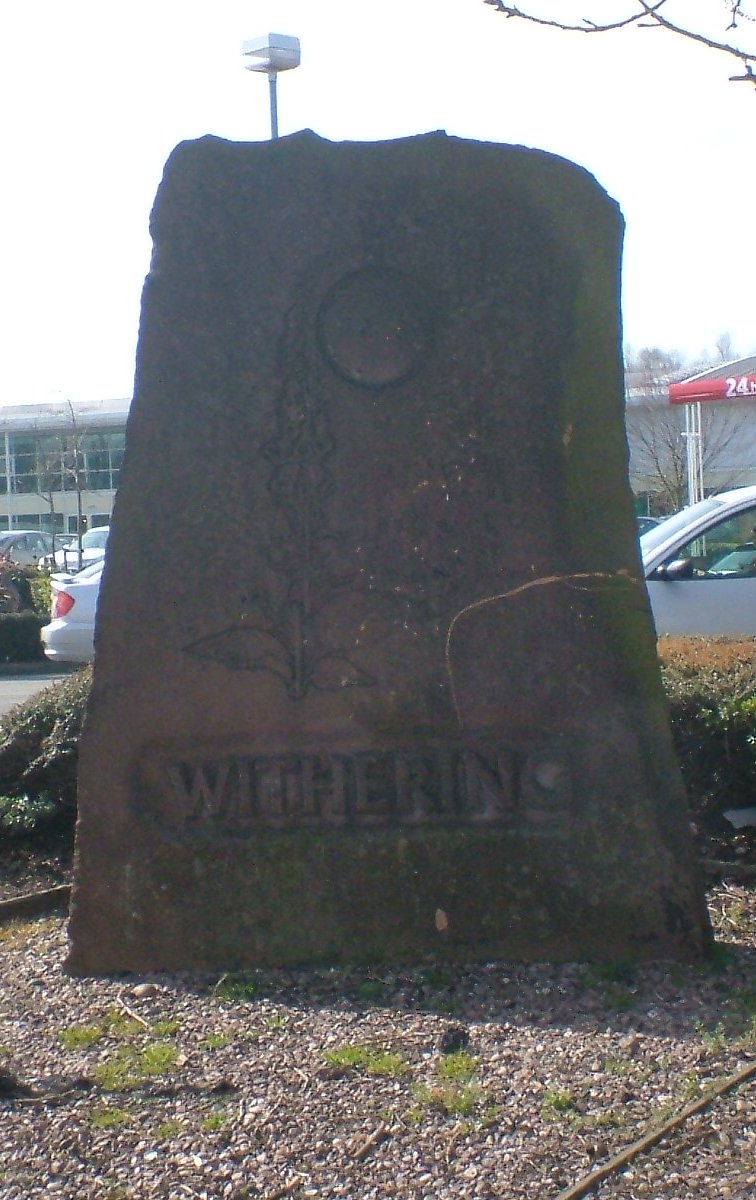 William Withering: Foxglove (with words from his book An Account of the Foxglove and some of its Medical Uses)
The stones also each have a phase of the moon carved on them, with Watt's being the full moon.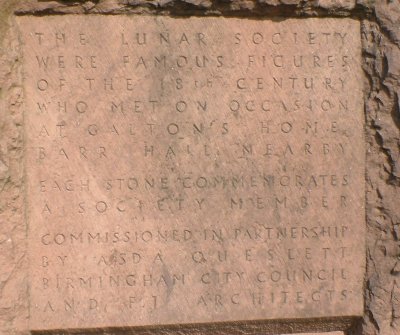 The designs are by Steve Field and were executed by two stone masons, Malcolm Sier and Michael Scheurmann.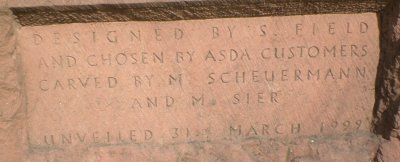 Based on an entry in Wikipedia, the leading user-contributed encyclopedia.